Exquisite Custome Made Patterns
Elegant patterns are drawn by hand and digitally edited. The design is created end-to-end and can be repeated endlessly. The patterns can be used in many ways. They are used on wallpapers. The individual patterns also unfold their effect on bed linen and fashion fabrics.
The mock-ups shown on this website are examples of possible applications of the designs. Be inspired by the selection of the collection and benefit from advice, conception and illustration from a single source.
Yuki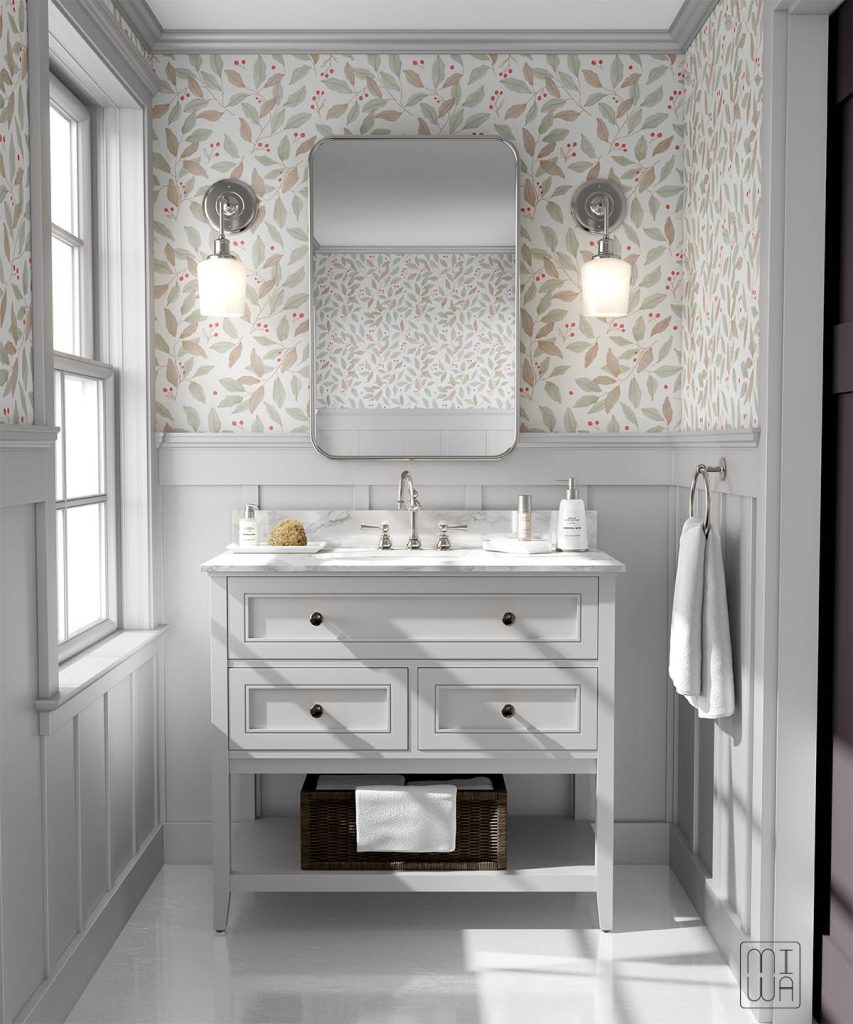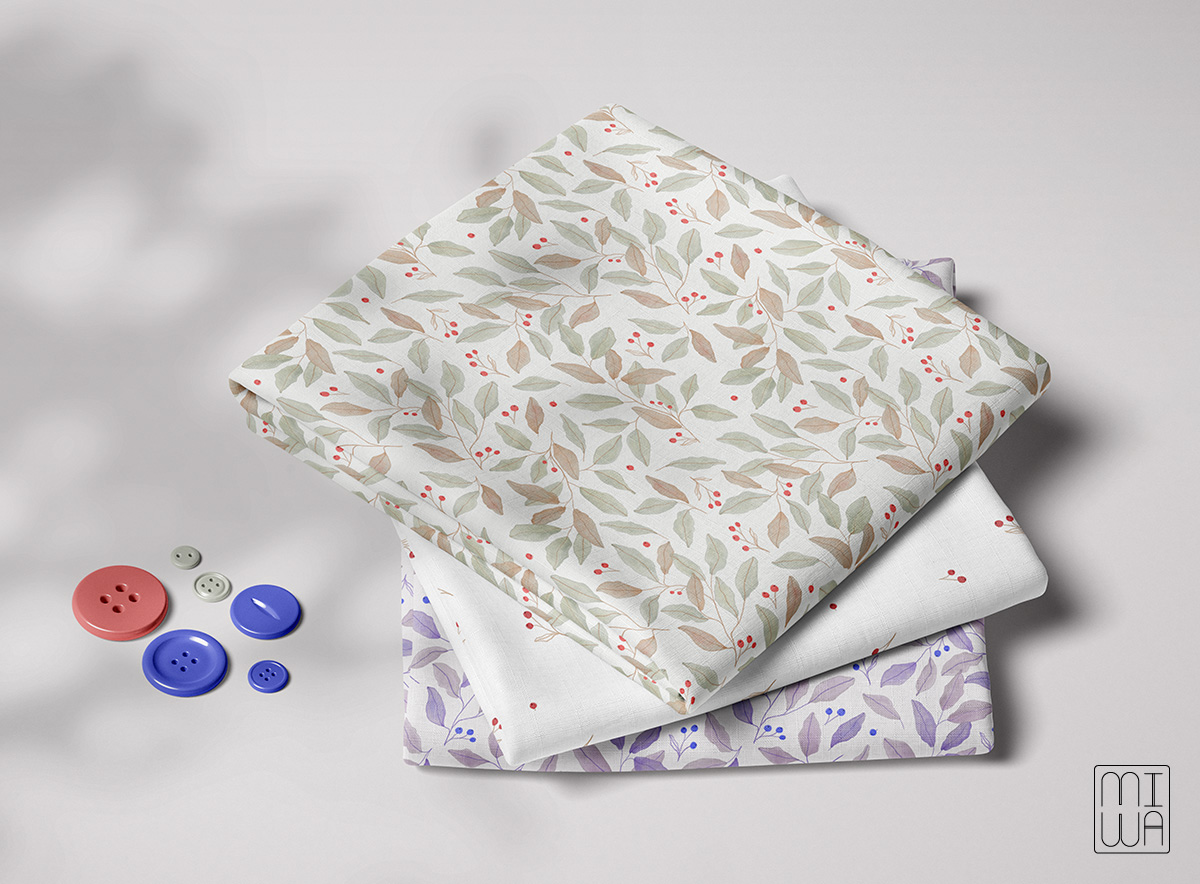 YUKI is inspired by the evergreen laurels and their tiny fruits. The design is available in two soft range of colours perfect for wallpapers and fabrics.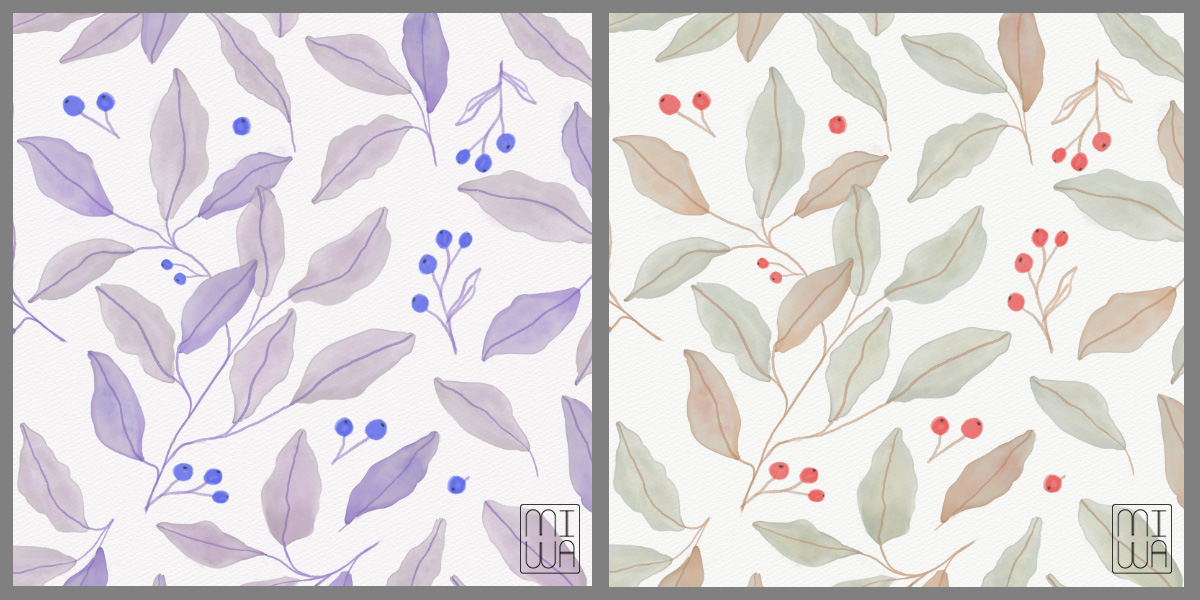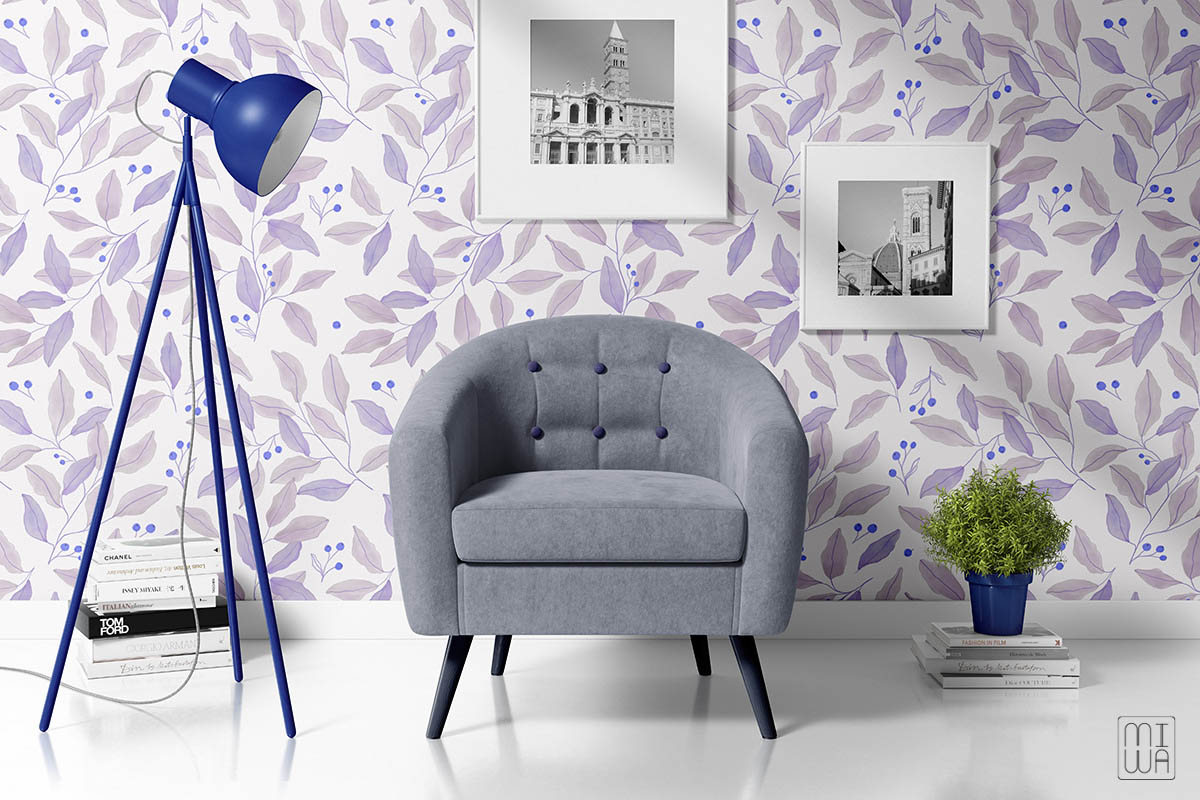 Mayumi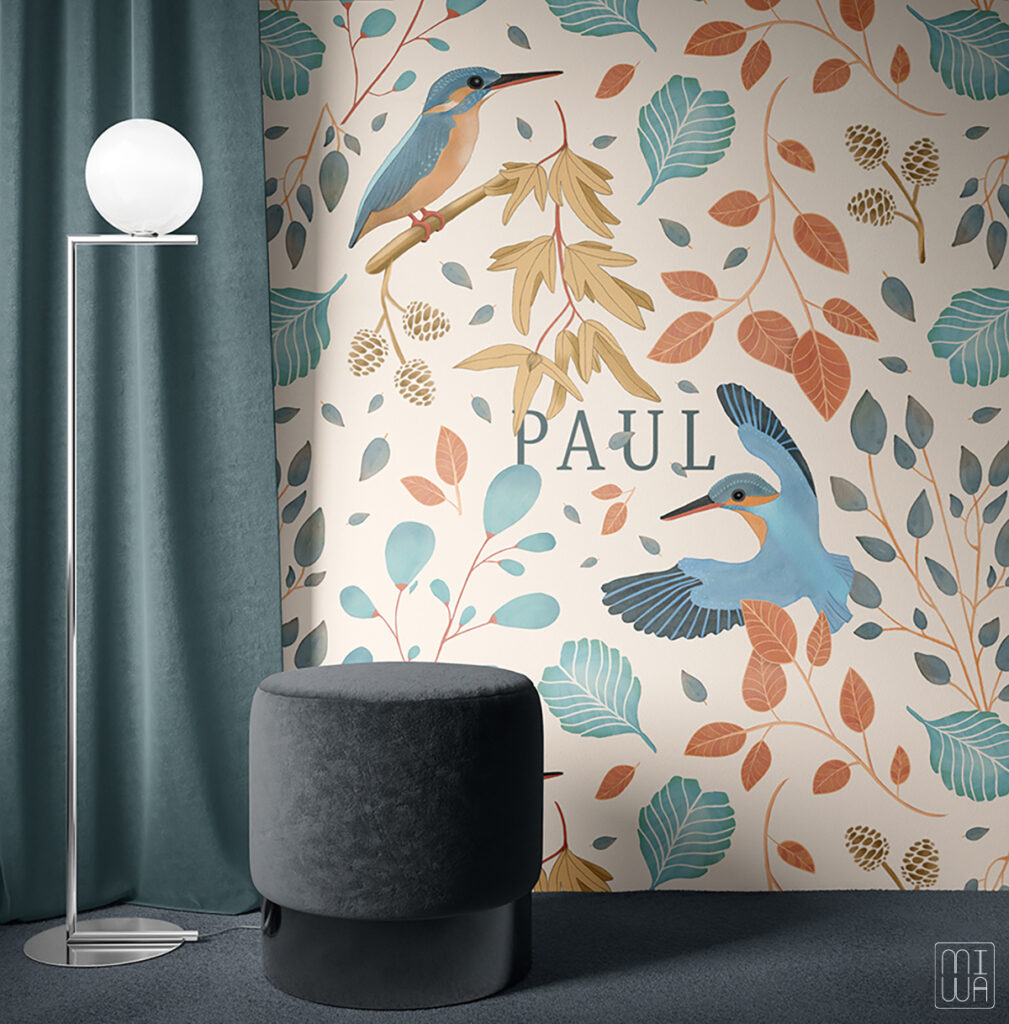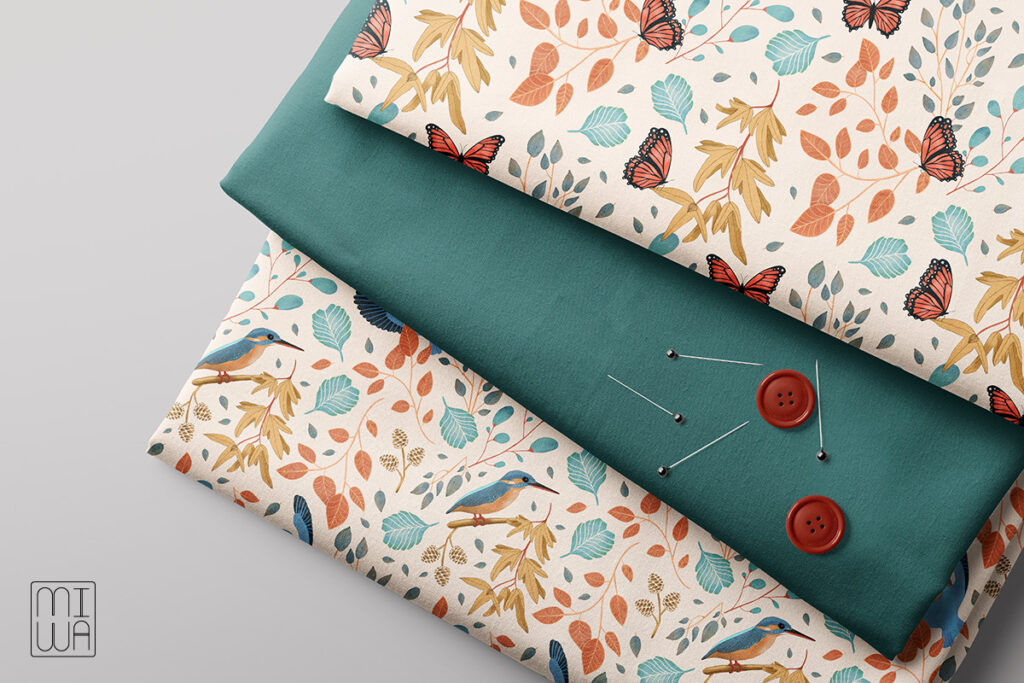 MAYUMI is and exquisite pattern for wallpapers and fashion. On the picture above custome made wallpaper with the name Paul. Available with butterfly or kingfisher motifs. Name on request.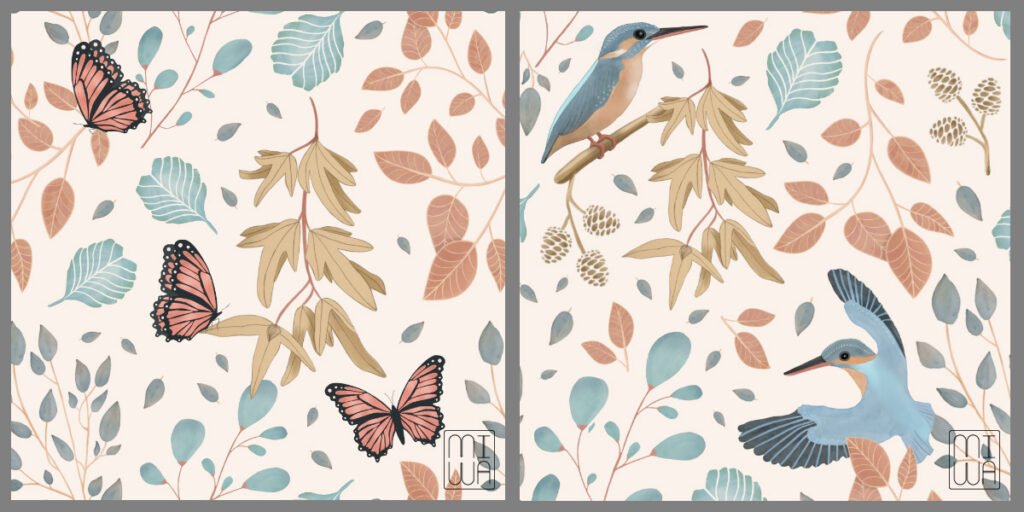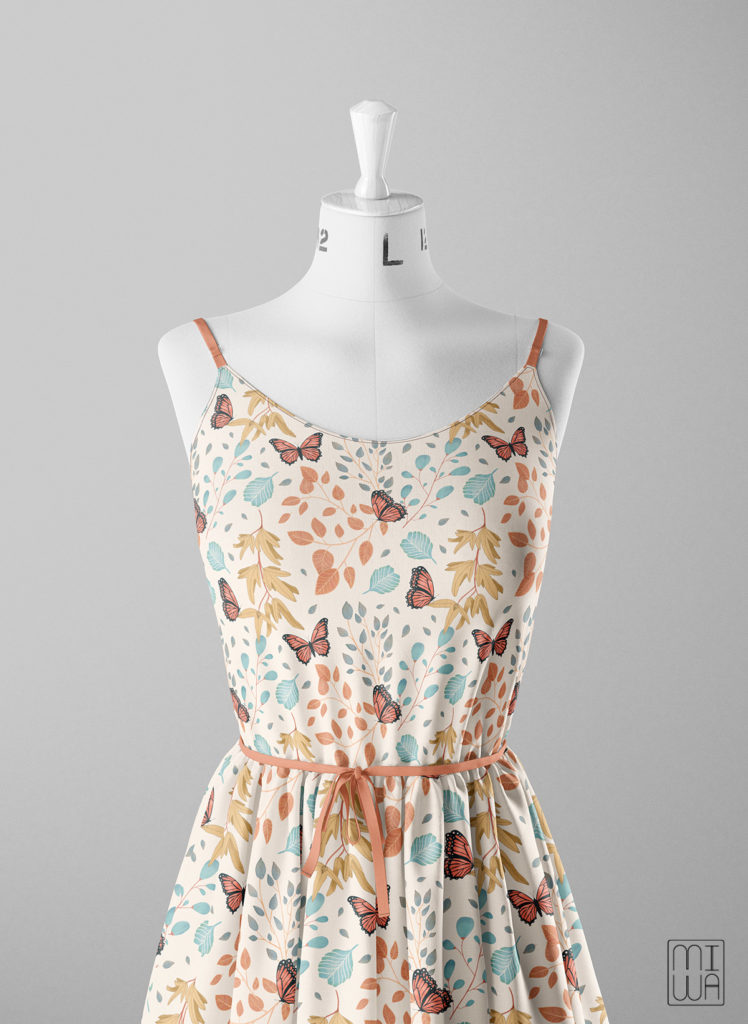 Midori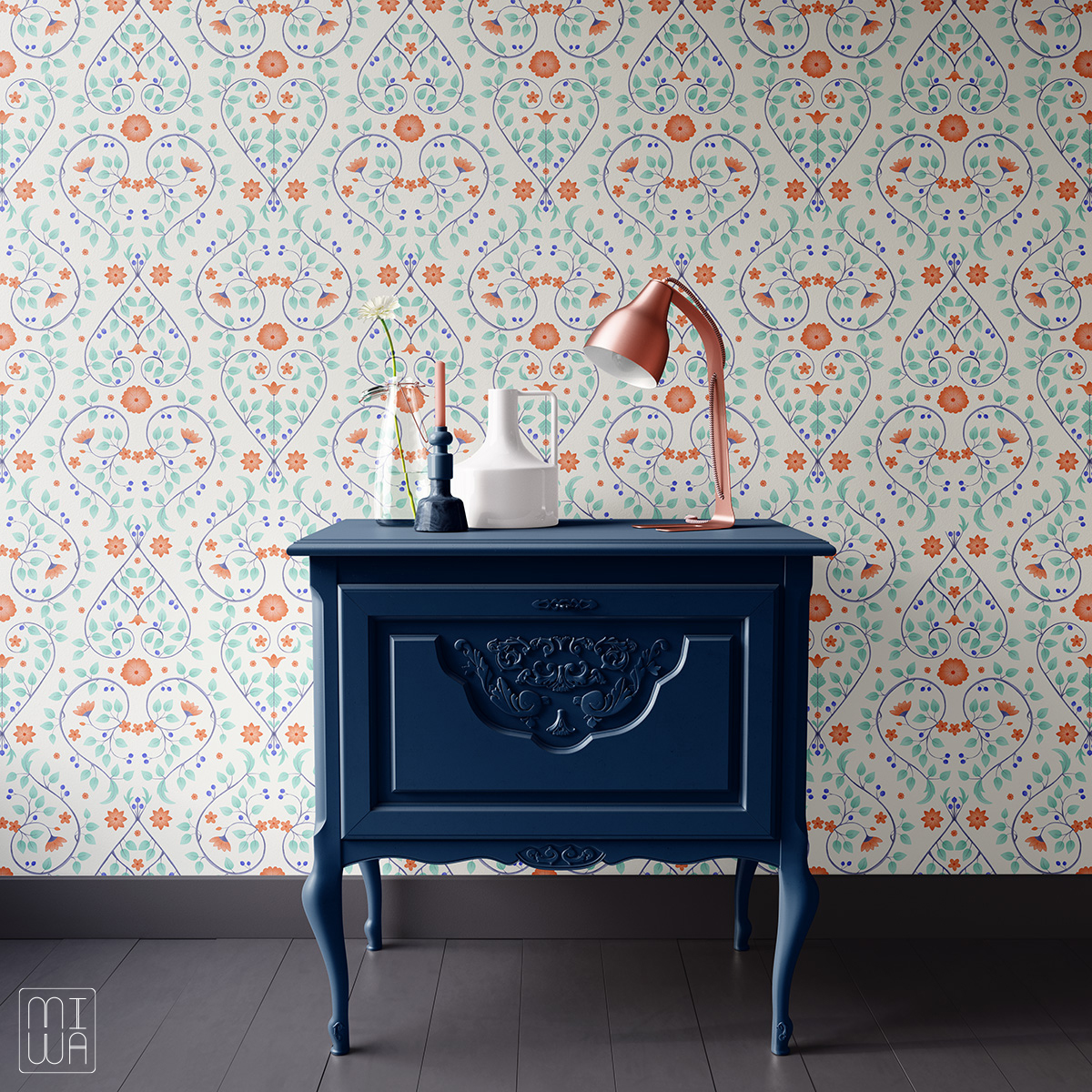 MIDORI is an airy and light pattern featuring flowers, leaves and blue berrys which creates an elegant and comfortable atmosphere.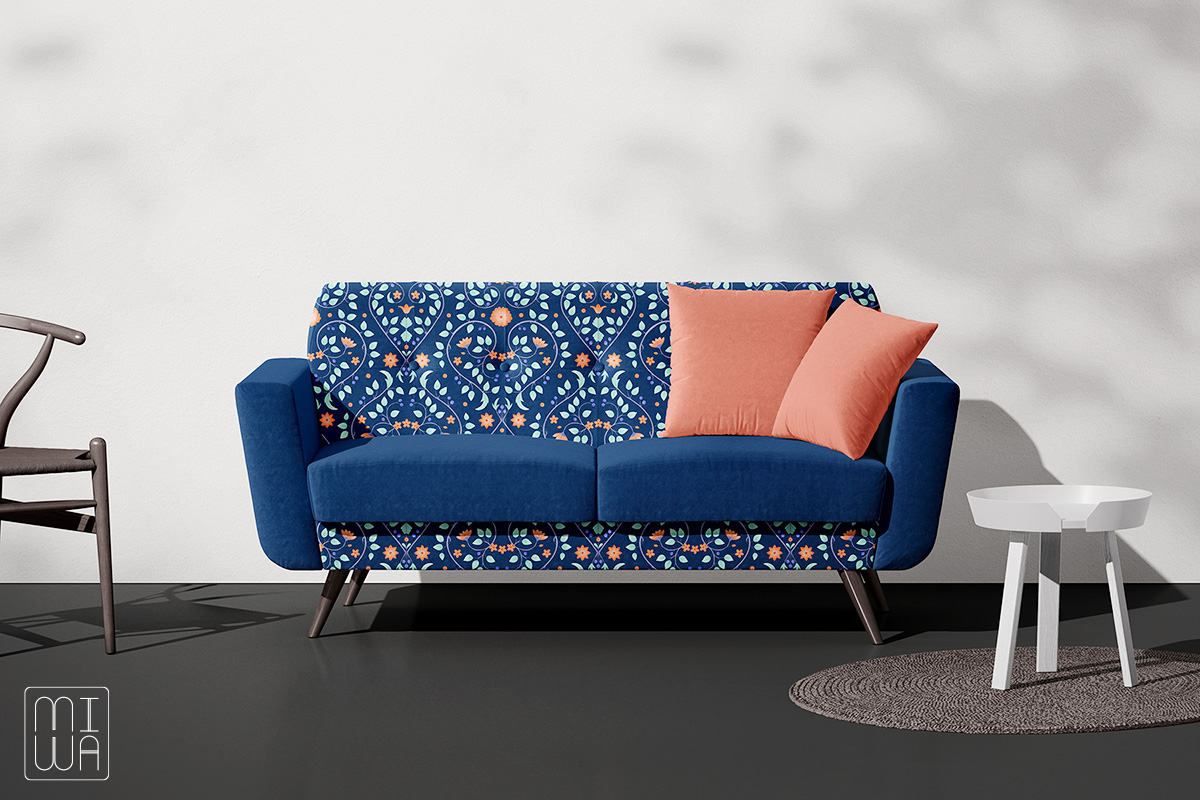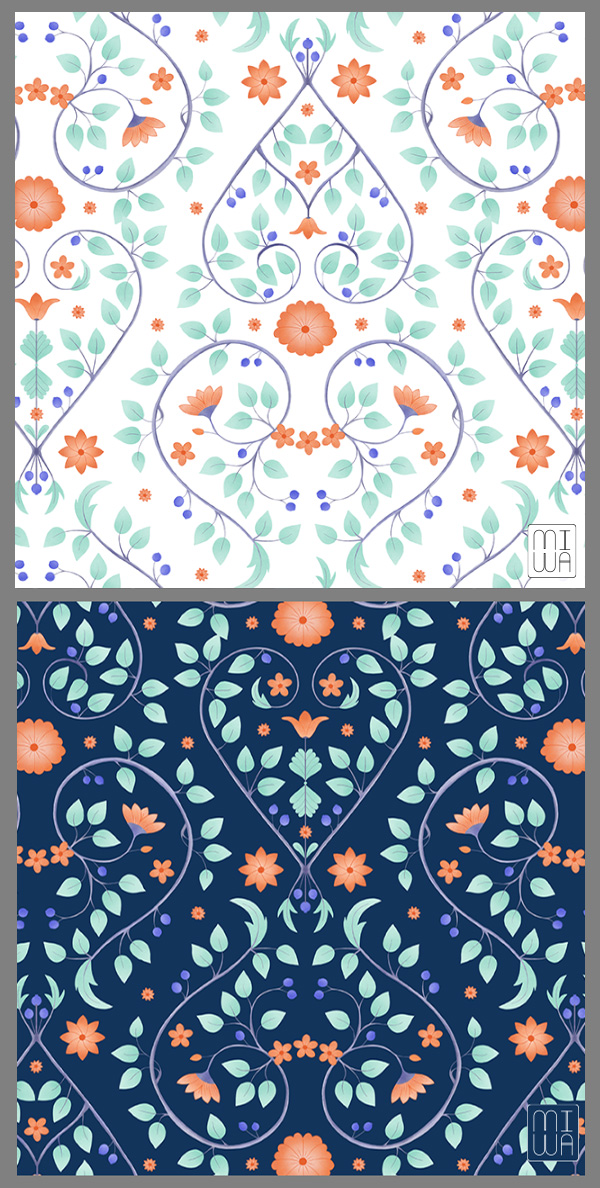 Mariela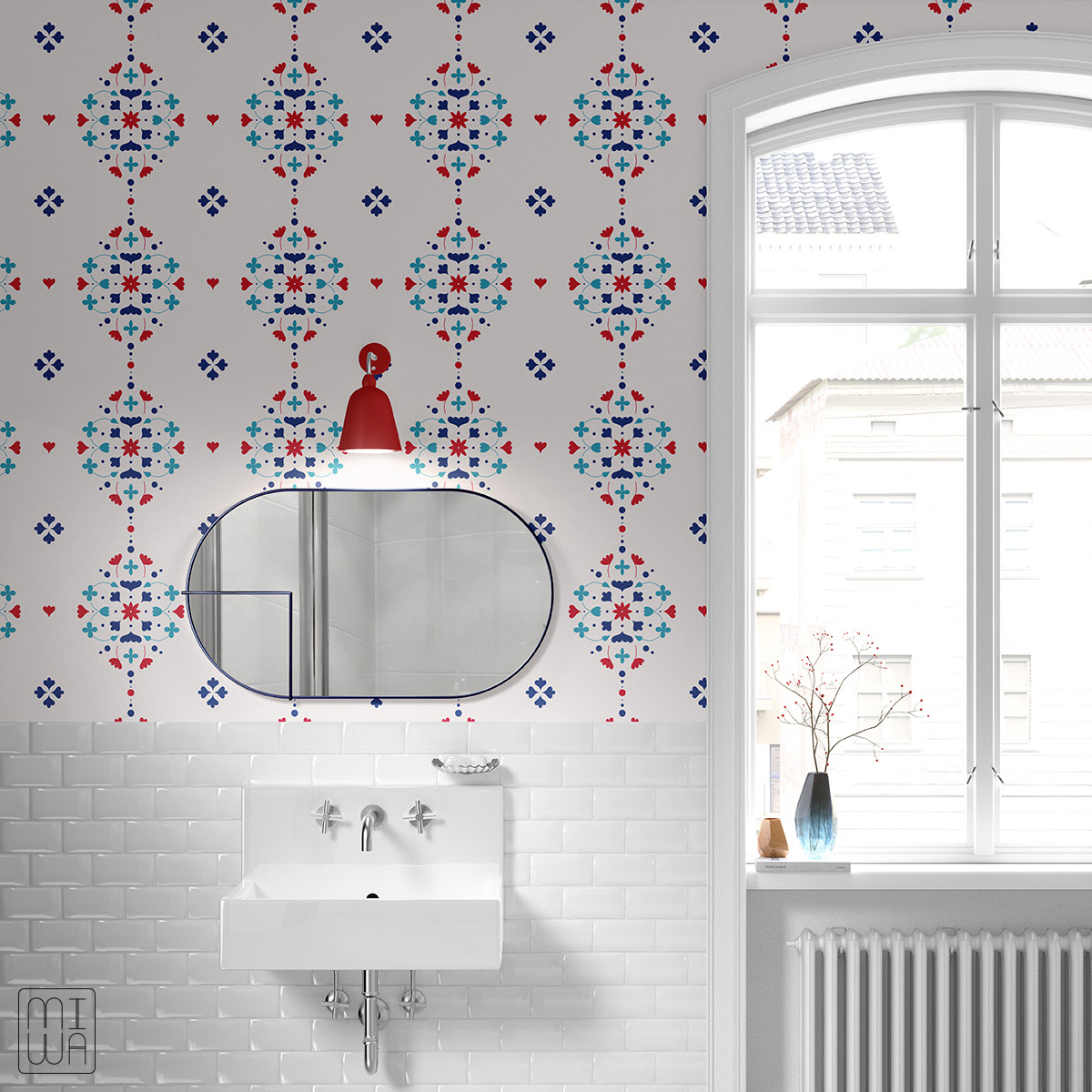 MARIELA is inspired by the portuguese and spanish tradition of ceramic tiles (azulejos). In Portugal and Spain most of them are patterns to build and decorate their houses with the tiles in a very geometrical style. This pattern comes in a three different range of colours.

Yuko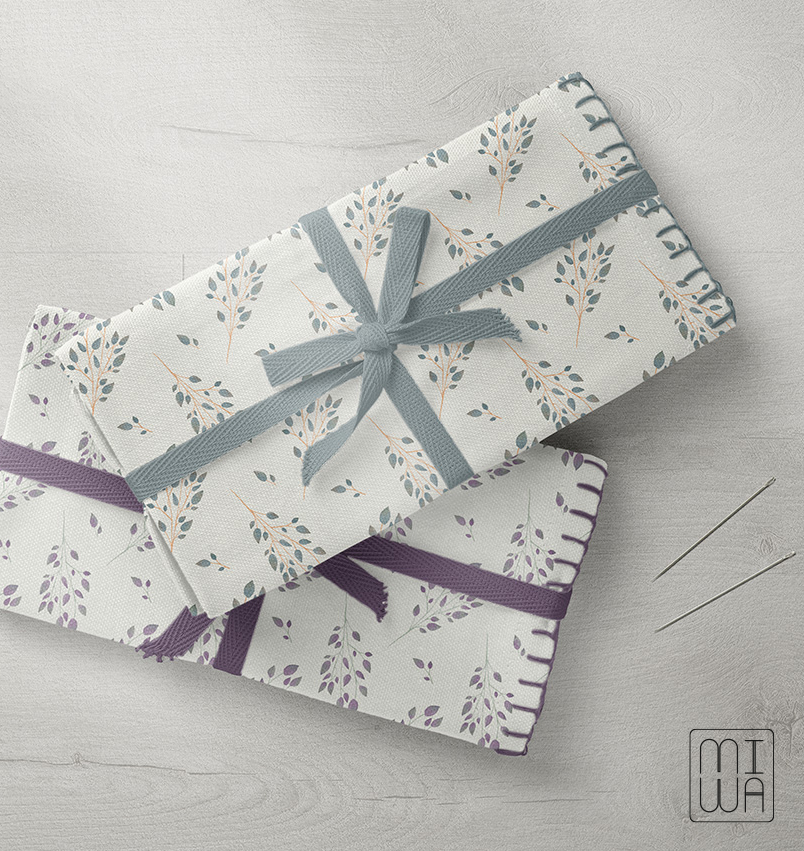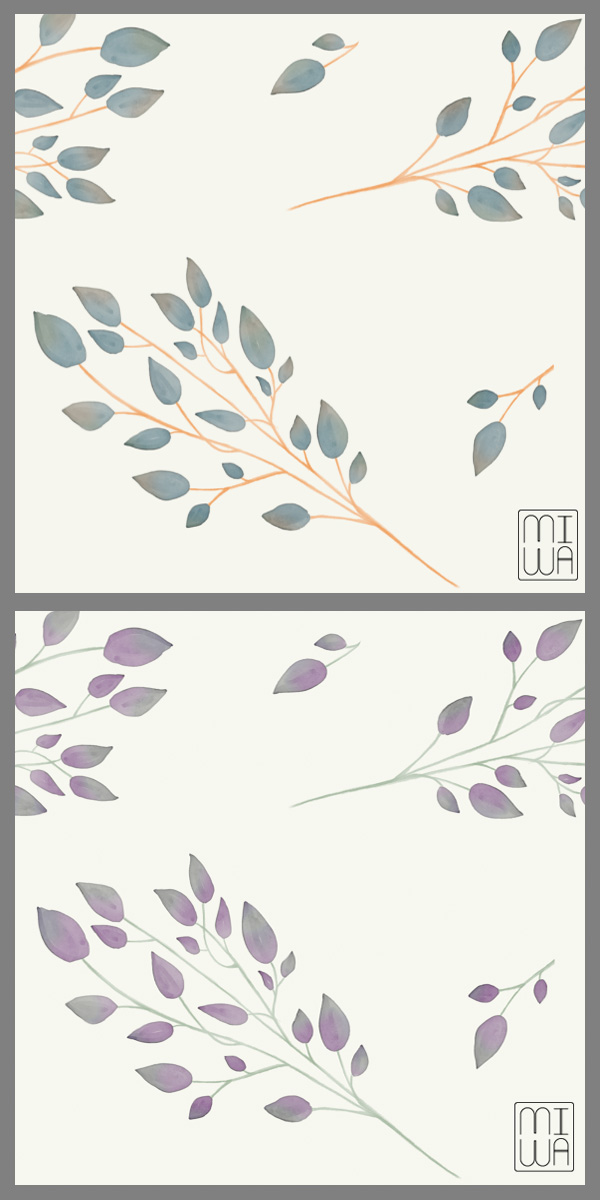 YUKO is a soft and delicate leave design ideal for fabrics and wallpapers. Available in purple and green.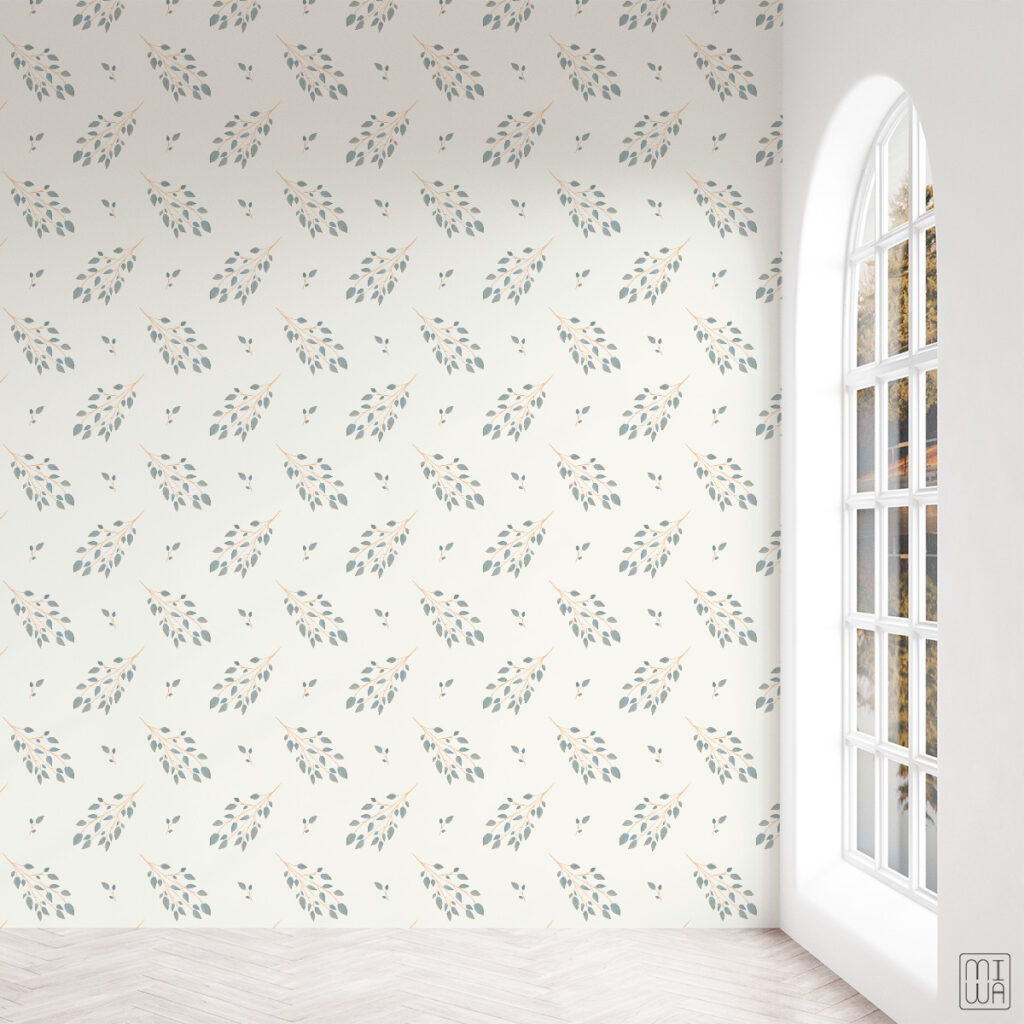 Masao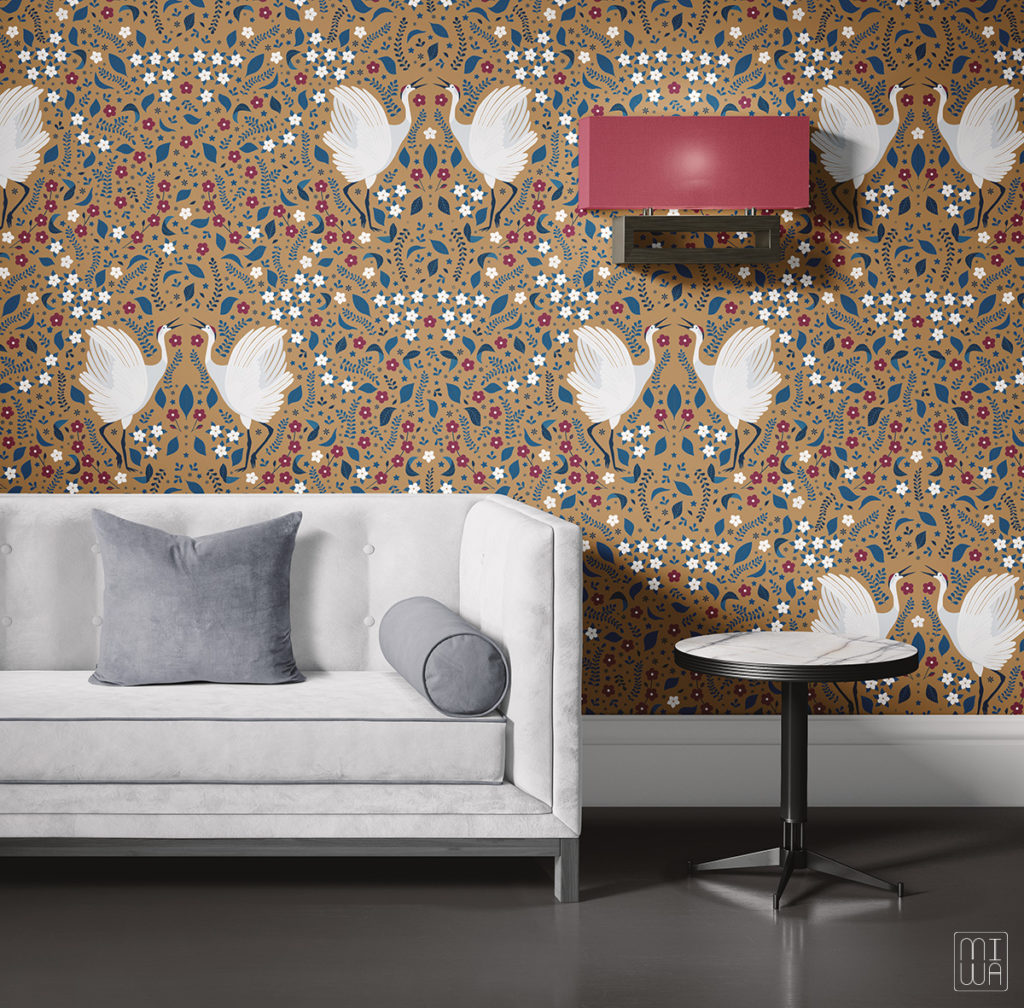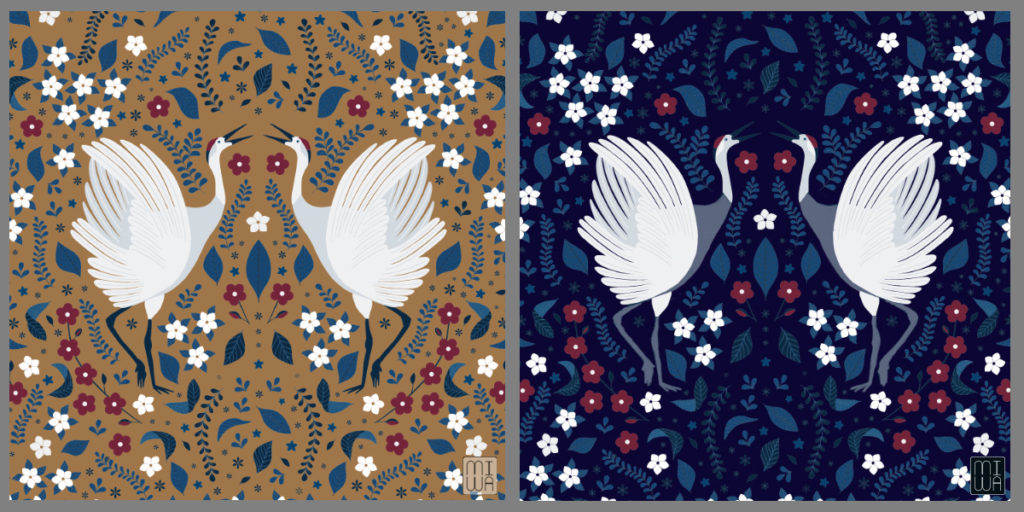 MASAO is a tribute to the japanese culture. In Japan the crane (tsuru) is a national treasure and is considered the bird of happiness and long life. The wallpaper is available in two different background colors.
Misaki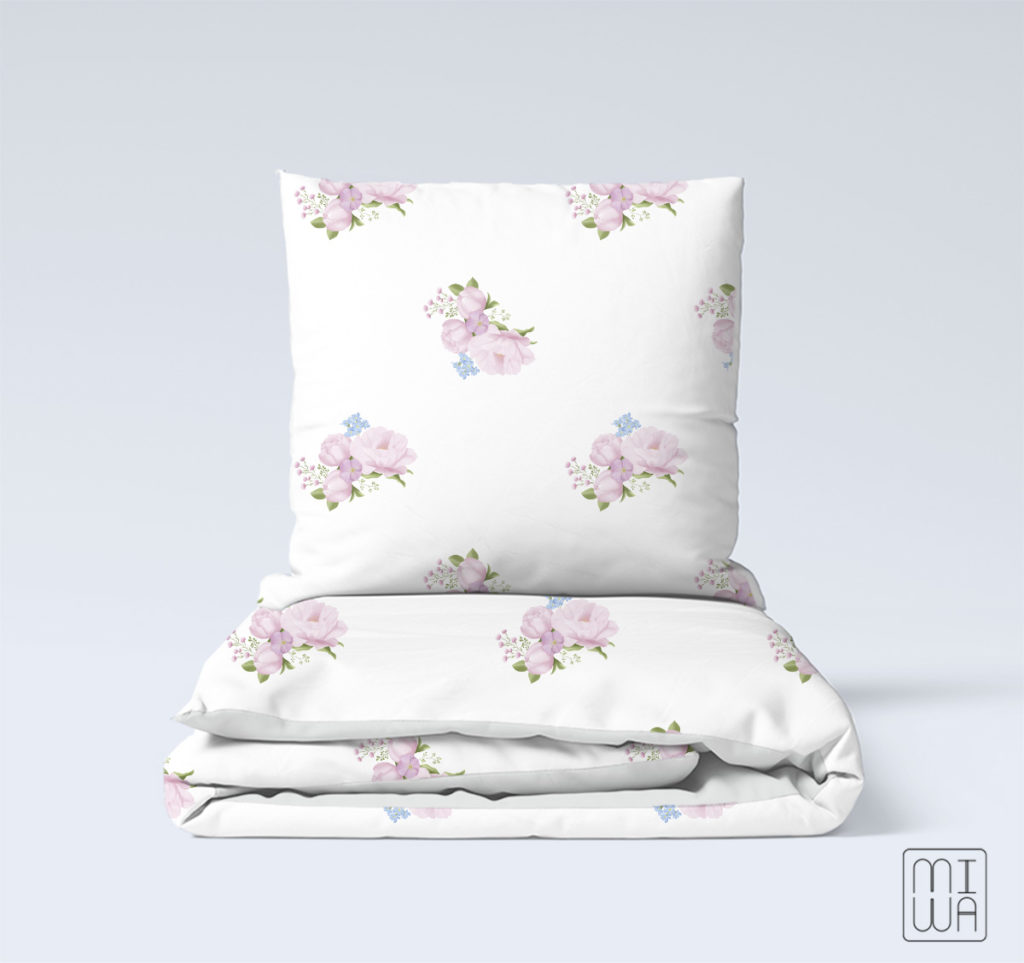 MISAKI is a delicate and feminine design with hand painted peonnies and forget-me-nots. This pattern is ideal for bedlinen and other home textiles. Pattern available in two different designs.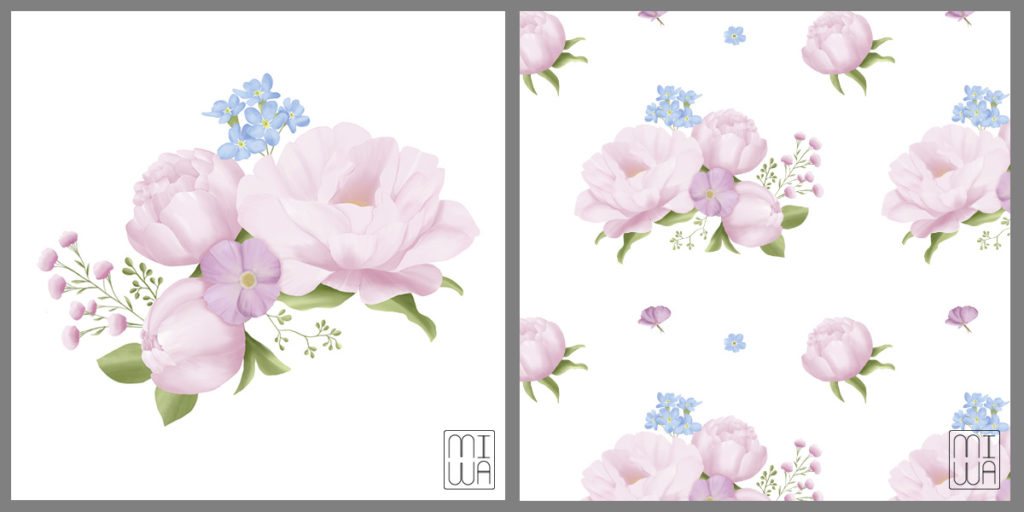 MINNA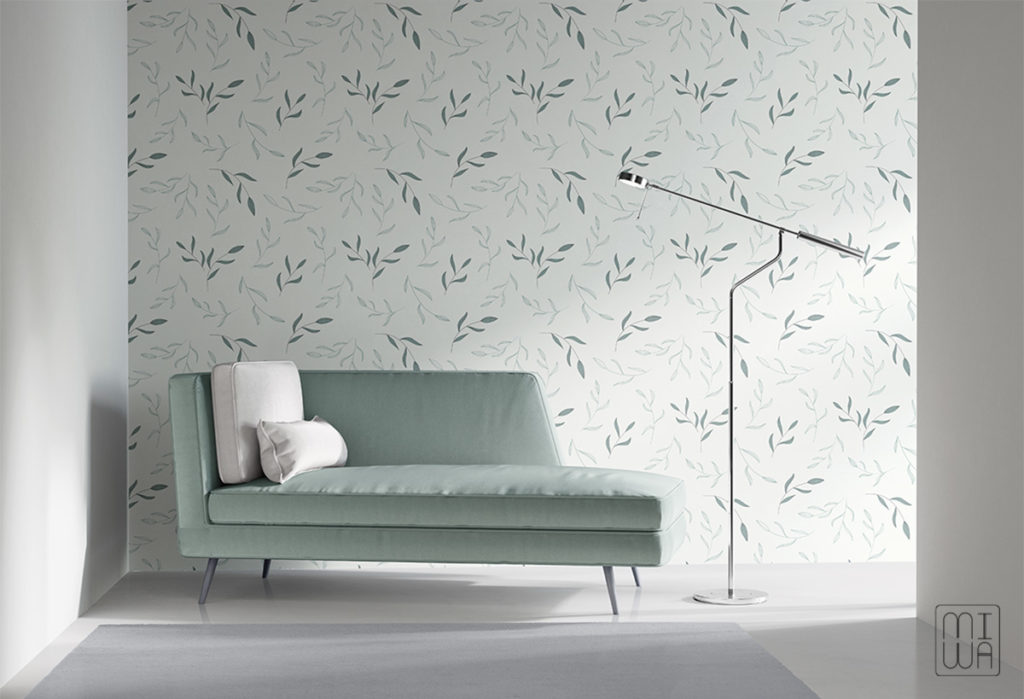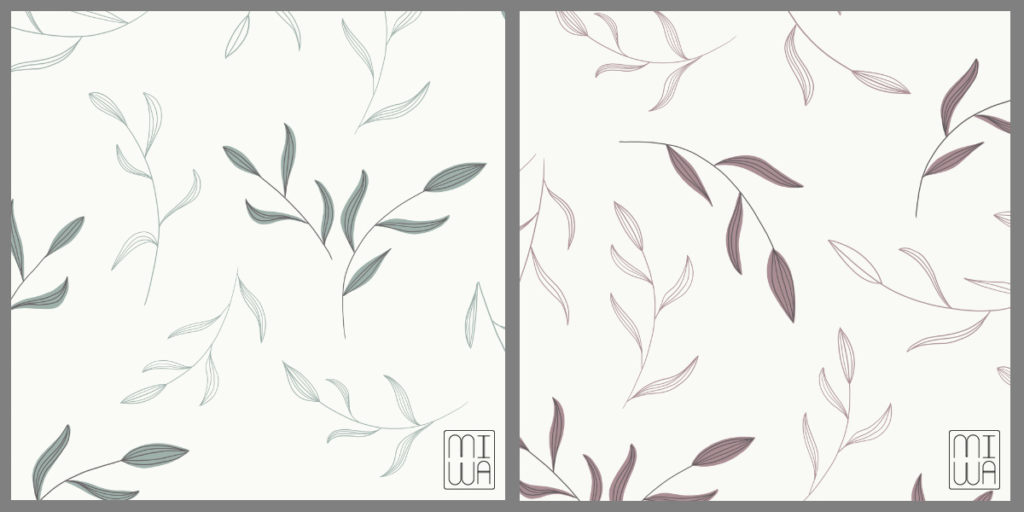 MINNA is a Scandinavian-inspired wallpaper that embraces the trend of deceleration and naturalness.
Miyoko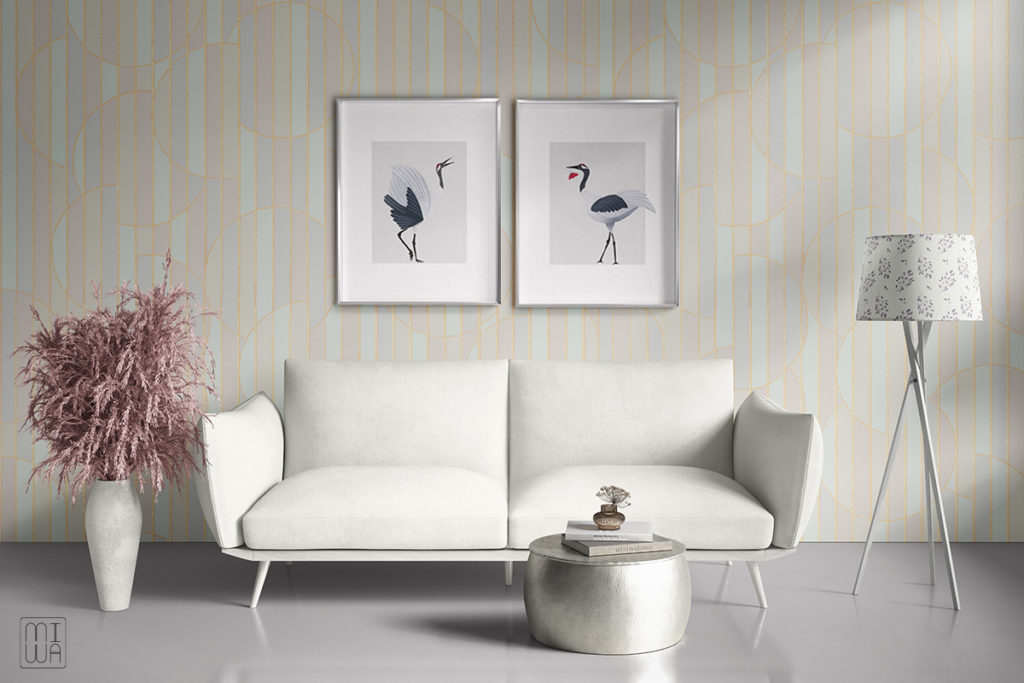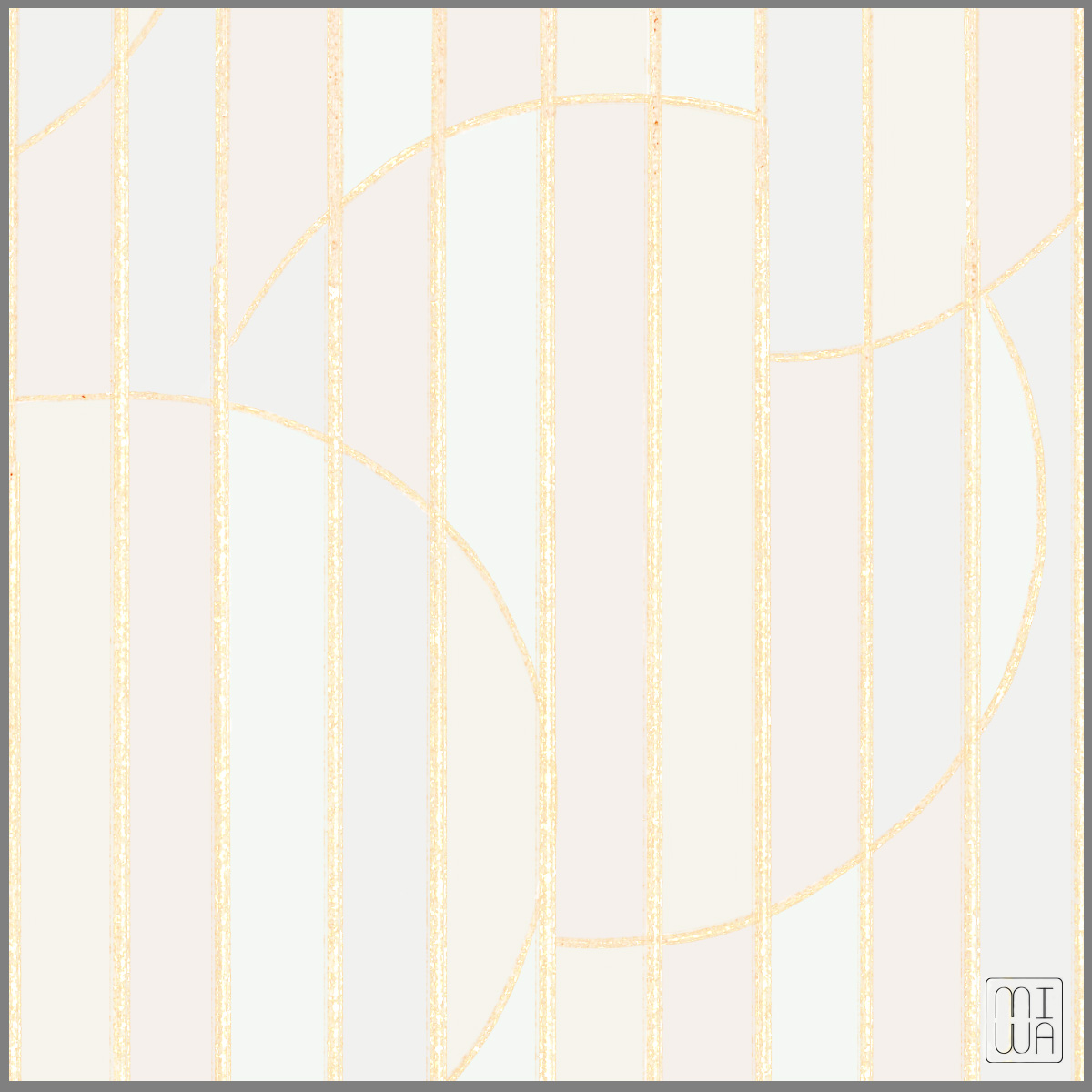 MIYOKO is a lovely pattern ideal for wallpapers. This geometrical pattern with a range of four soft colours and illusory shimmering golden strokes creates a comfortable and warm living atmosphere.
HOW IT WORKS
Contact: Via e-mail, telephone or contact form on the website.
Briefing: Non-binding meeting and discussion of your idea.
Offer: Based on your briefing, I will prepare your individual offer.
Concept: After acceptance of the offer, I create a draft.
Final artwork: With your feedback, adjustments are made and the final artwork is created.
Project completion: Transmission of the final file or the finished product (e.g. wallpaper or textiles).
COLLABORATE WITH ME!
If I have hit your interest, I look forward to hearing from you!